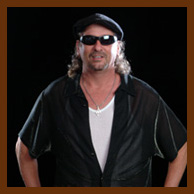 Terry Kaedon - Lead Vocals. T comes to us from western WI. Singing in rock bands had been a passion since his High School days, but he took his sweet old time before deciding to step into the ring as a rock singer in 2005. In a few short years he sharpened his voice with several basement bands before hitting the stage with "Binged", "Tombstone Lincoln" and "The Viceroys Band." He loves singing a wide range of music from classic to current rock. He likes spending time up north with family and friends and drinking a good beer. At home he mellows out listening and learning new music and watching movies.






---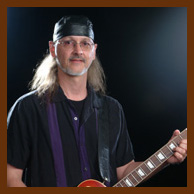 Rich Stevens - Lead/Rhythm Guitar. Ready yourself for some face melting old school rocking. Rich has been playing guitar for 30 years. His Style is a combination of some of his favorite guitarists....Robin Trower, Neil Young, Carlos Santana, David Gilmour and most of the other 70's Rock Greats! He's played around the Twin Cities Metro area in such bands as; "The Garage Daddys," "The Confederate Boogiemen," "Teaser," "Relatively Blue," and more.







---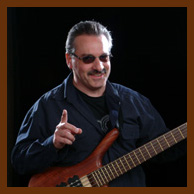 JD - Bass Guitar.
Started playing bass when he was 12 years old.
Musical influences: Southern Rock, Classic Rock, Blues, Jazz Rock Fusion.
Past Projects: Riverside Blues Band, Relatively Blue, Garage Daddy's, Confederate/Southern Boogiemen

JD says: "Funniest thing from playing live... While playing at a fun loving benefit for someone with cancer where everyone basically knew each other, a fight broke out over some stupid unresolved shit from 20 years prior.
---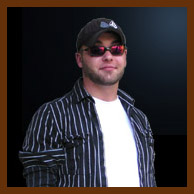 Andee Burns - Lead/Rhythm Guitar. Andee played with a few local bands in the Saint Paul / Maplewood / Oakdale area as a child prodigy guitar player and then took a half decade off until he joined the Smokin' Whiskey boys. He brought his 14 years of playing experience to SW first as a back up, then as the "Regular Guy". He has suffered greatly under the tutelage of the evil "Rick Stevens"....but the dude can play!









---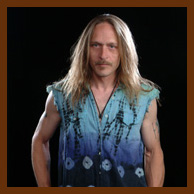 Rick - Drums. Ricky rocks like a rock drummer should. He started playing drums at St. Johns Catholic School many moons ago when he was forcibly dragged to join the school band by Sister Deloris, who apparently had been driven mad by his constant tapping, pounding and fidgeting in class. For the rest of his time it was in the usual assortment of school concert, symphony, & jazz bands. He later moved to New York in the 80's where he joined local favorites: "Savage Youth" as well as "Shred Sally," "The Unholy," "Confederate Boogiemen" & "The Front Row Band." In his spare time he volunteers at senior centers serving milk and cookies, tucking the residents in and reading them old west stories (just kidding!) No he owns 2 pitbulls: Dixie, and Carmen, named after the opera by Bizet. Guilty musical pleasures are as follows: Air Supply, The Carpenters, Tom Jones, Neil Diamond... you get the picture. He also listens to 107.1, I guess that could be a guilty pleasure too. (makes ya wonder!) He also plays a custom British made Premier drum set.