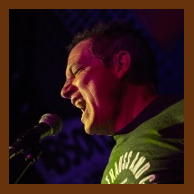 James Blackstad - Lead Vocals. James started his music Experience at an early age singing solos for his elementary School. He started his first band in his neighborhood by seventh grade. Never found the right outfit to pursue. 20 years later, his son's love for music sparked his interest and now he's Back With The Smokin' Whiskey Boys.







---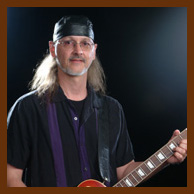 Rich Stevens - Lead/Rhythm Guitar. Rick has been playing guitar for 40 years. His Style is a combination of some of his favorite guitarists....Robin Trower, Neil Young, Carlos Santana, David Gilmour and most of the other 70's Rock Greats! I spent my life trying to figure out whether I like a Gibson Les Paul or Fender Stratocaster better but settled on having both!







---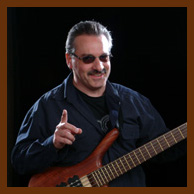 JD - Bass Guitar.
Grew up in a musically inclined family. Mom, Dad and siblings all played a instrument or were in a choir and performed at some point. So here I am, a 7 to 9 year old kid in the early 70s listening to (or one could say exposed to) my older brother and his friends jamming in my dad's old cabinet shop. Jamming on material that is now classic rock. This was 3 guitars, no holds barred, loud as hell jamming where one song melted into the next and went on for hours. (the cops were uninvited guests every so often) I'll never forget the guy and his red Gibson "Flying V" bass and Sunn Coliseum bass rig along with the "Too Rollin Stoned" bass riff. After failed attempts at piano and guitar I expressed interest in the bass guitar to my Brother when I was around 11-12. He set me up with my 1st Bass and amp. I recall him talking about bringing that bass home on his Harley Davidson. 43 years, various projects and many influences later I still love the bass guitar.
Musical Tastes: Southern Rock, Classic Rock, Blues, Jazz Rock Fusion, big band and classical
Projects: Riverside Blues Band, Relatively Blue, Garage Daddy's, Confederate/Southern Boogiemen .
---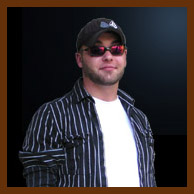 Andee - Lead/Rhythm Guitar. Andee was inspired to pickup a Guitar based on listening to his favorite guitarists; Joe Satriani, Steve Vai, Mark Tremonti and Tosin Abasi.










---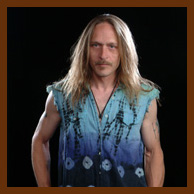 Rick - Drums. Ricky rocks like a rock drummer should. He started playing drums at St. Johns Catholic School many moons ago when he was forcibly dragged to join the school band by Sister Deloris, who apparently had been driven mad by his constant tapping, pounding and fidgeting in class. For the rest of his time it was in the usual assortment of school concert, symphony, & jazz bands. He later moved to New York in the 80's where he joined local favorites: "Savage Youth" as well as "Shred Sally," "The Unholy," "Confederate Boogiemen" & "The Front Row Band." In his spare time he volunteers at senior centers serving milk and cookies, tucking the residents in and reading them old west stories (just kidding!) No he owns 2 pitbulls: Dixie, and Carmen, named after the opera by Bizet. Guilty musical pleasures are as follows: Air Supply, The Carpenters, Tom Jones, Neil Diamond... you get the picture. He also listens to 107.1, I guess that could be a guilty pleasure too. (makes ya wonder!) He also plays a custom British made Premier drum set.